Is Web Design Dead?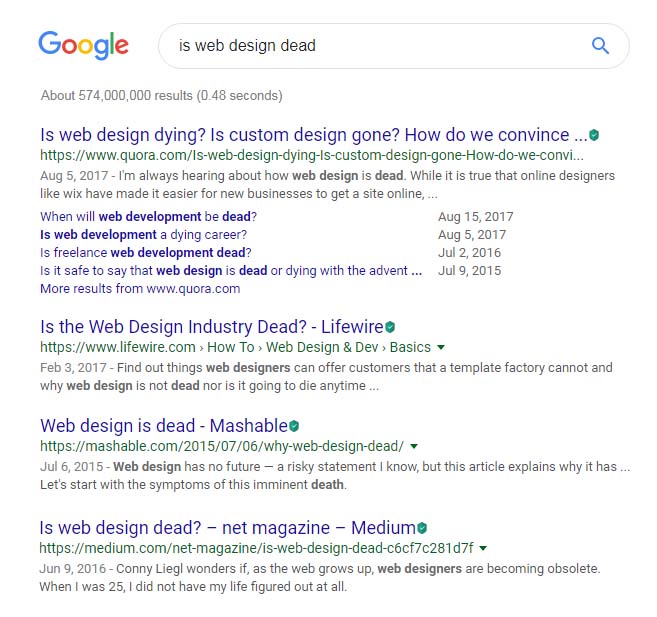 It would seem that everyone should be happy: web designers, developers, and Internet users. However, now there was a new problem. Web designers began to ask one question: "Is Web Design ​​dead?".

You can find articles asking the same question on all known platforms, such are Medium, Mashable, SmashingMagazine, Quora, and Reddit. Since 2015, web designers have been asking the same question.
Why is this happening?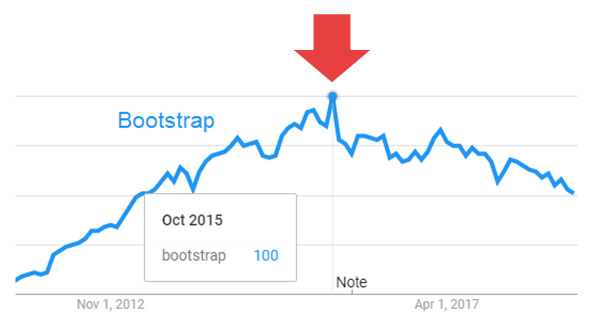 Bootstrap reached the height of its popularity in 2015-2016. You can see this in the Google Trends chart here.

The main reason for this problem was in Bootstrap and similar design tools. Bootstrap's web designs looked so similar to one another it was as if they were made with one template. Many website builders worsen the situation, having Bootstrap as the core of their systems.
Web designers started to find solutions. They simply could not stand by and watch web design, get stuck in progress or to deteriorate into cloned websites with no originality.

Many professional designers want to make the Internet a better place, a more interesting place.

Steve Jobs once said, "Think different," about such kind of people. These people always seek new ideas.